Vesuv Windshields for the 1.3 liter, 0,9 liter and 0,6 liter pot, provide more efficiency, stability and comfort while cooking outdoors with your titanium Evernew cooking pot and alcohol stove. Made from ultralight 0,1 mm titanium foil, the Vesuv Windshield is easy to use, and rolls up compactly. Windshield and stove fit together in the pot, making it easy to pack. You will love how effective this windscreen is, with hardly any weight adding to your pack.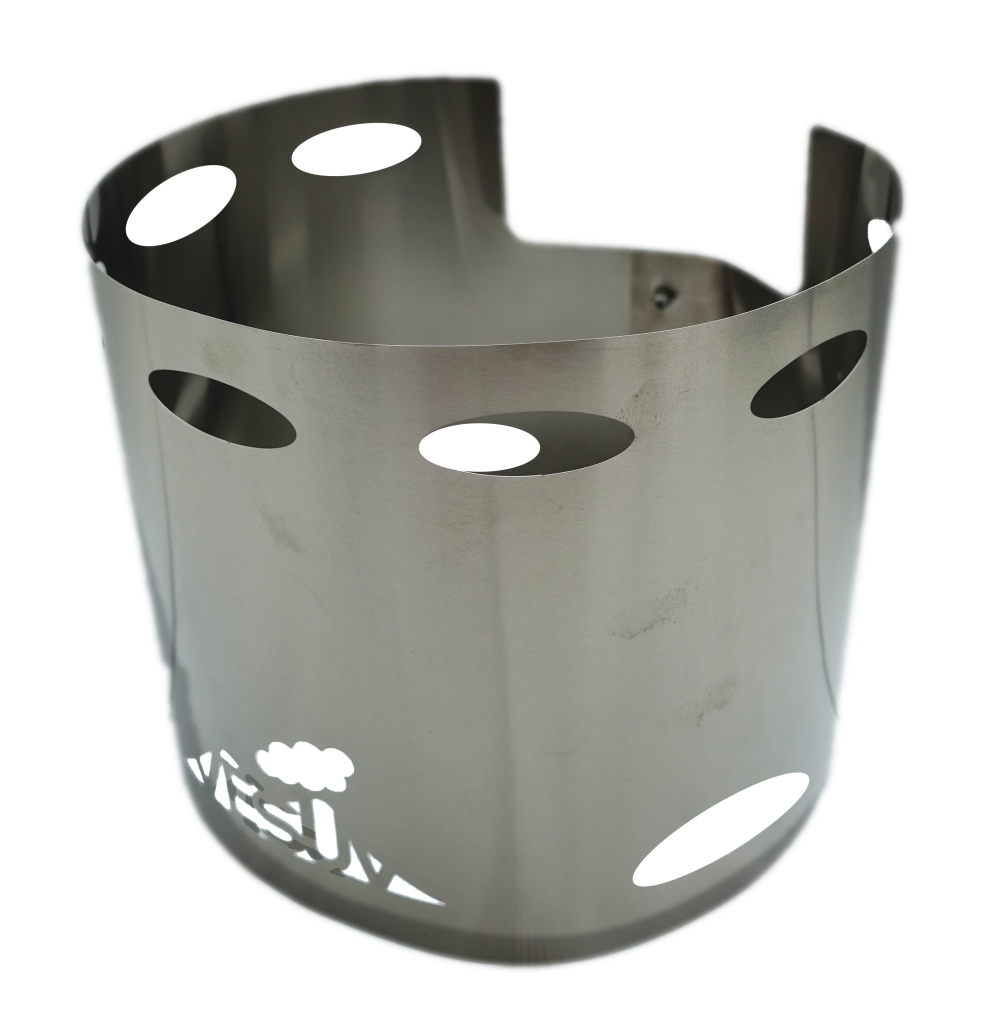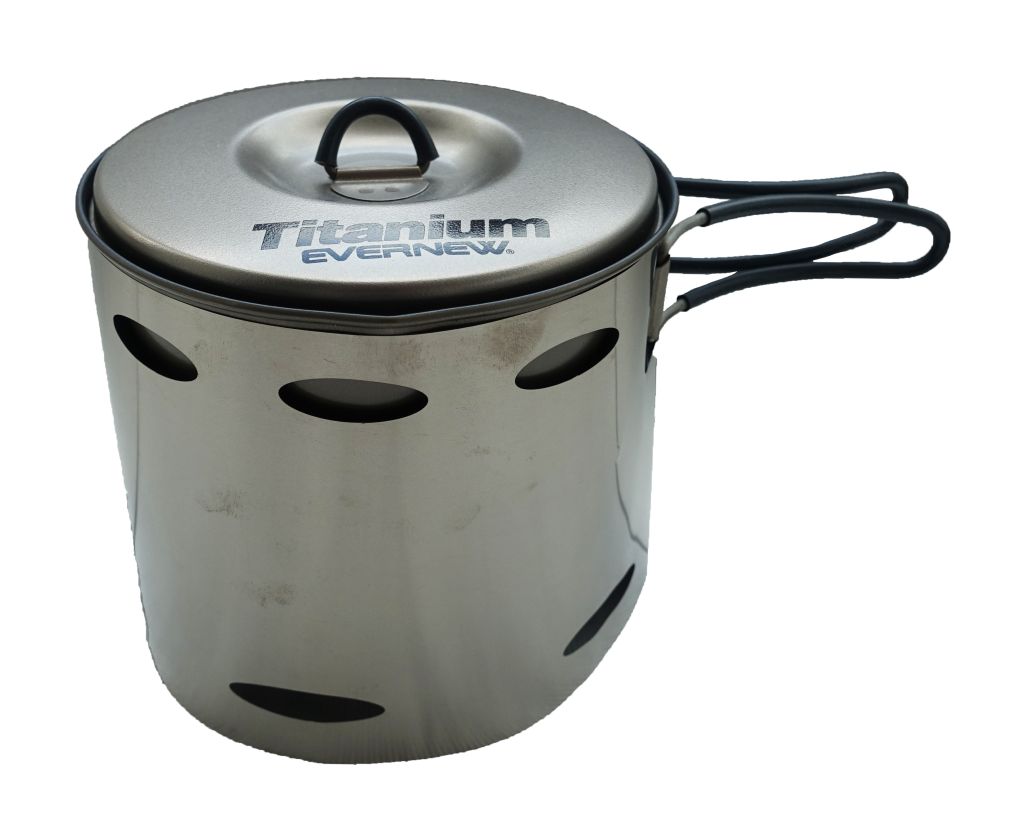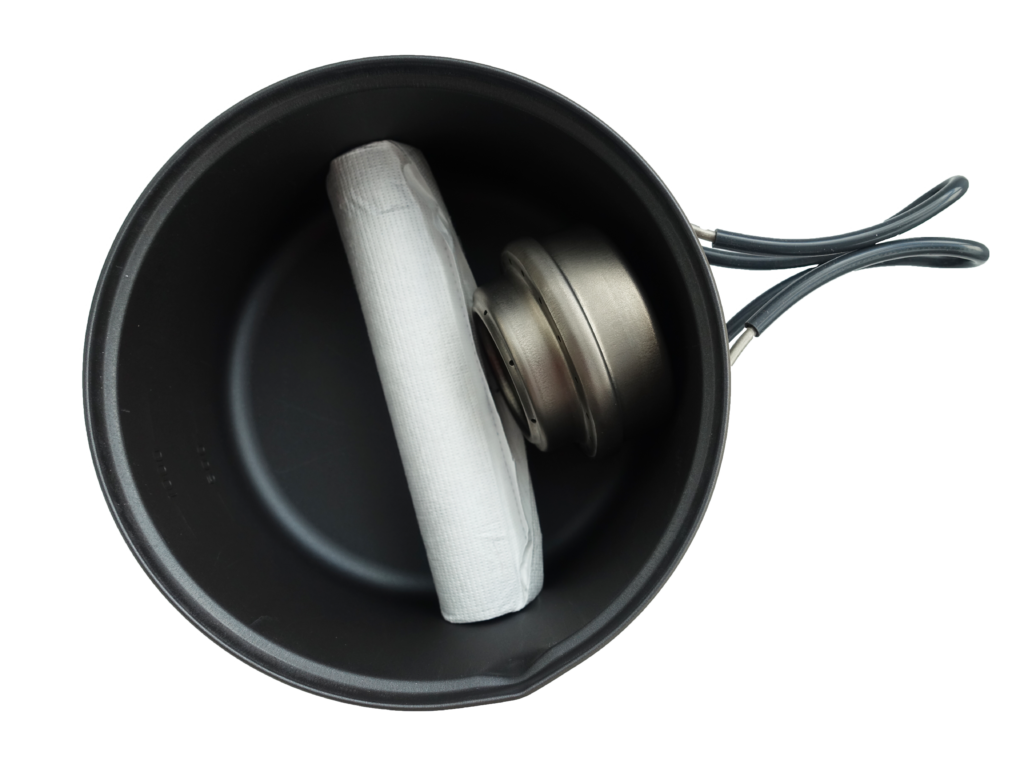 VESUV WINDSCHIELD SPECIFICATIONS:
For Pot 0,6 L (ECA421 or ECA532)
Weight: 22 g
Dimensions: Ø145 x 114 mm
Dimensions when packed: Ø32 x 115 mm
For Pot 0,9 L (ECA422 or ECA533)
Weight: 24 g
Dimensions: Ø155 x 125 mm
Dimensions when packed: Ø32 x 127 mm
For Pot 1,3 L (ECA423 or ECA534)
Weight: 32 g
Dimensions: Ø175 x 143 mm
Dimensions when packed: Ø34 x 145 mm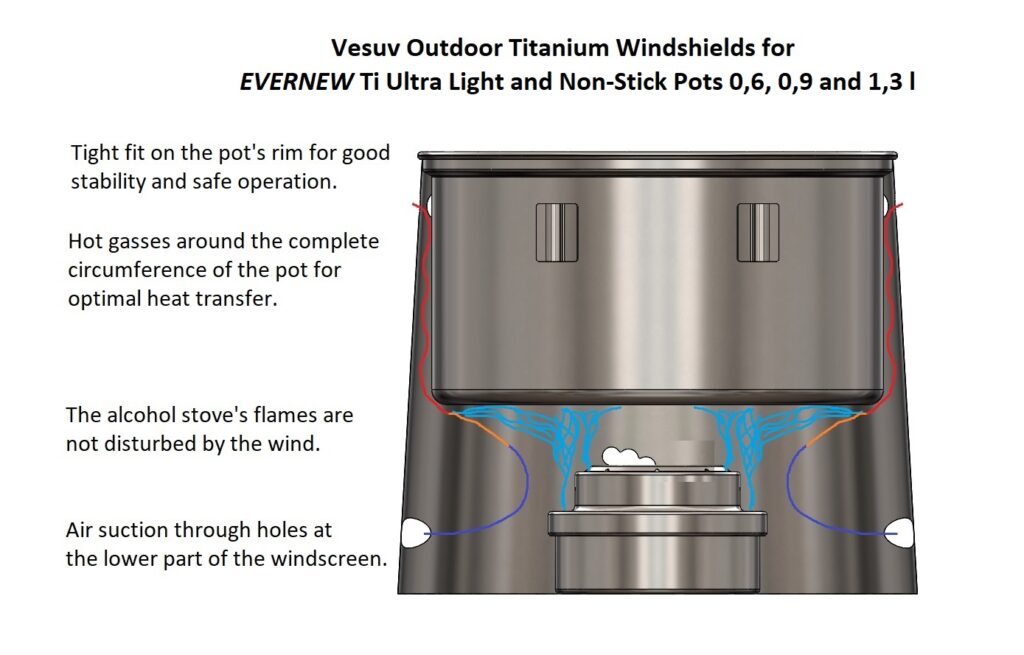 Improves fuel efficiency!
Rolls up compactly!
Packs super light!
Use your Vesuv Windschield together with the Vesuv Hotspot 40 Alcohol Stove for optimum cooking efficiency.
To see what other hikers say about the Vesuv Windshields, click on Vesuv in de Media.
Vesuv Windshields: stable and safe! Order at one of our retailers.