Lighten your load with these ultralight titanium tent pegs. Whatever tent you pack, bring your Vesuv tent pegs along for easy hiking.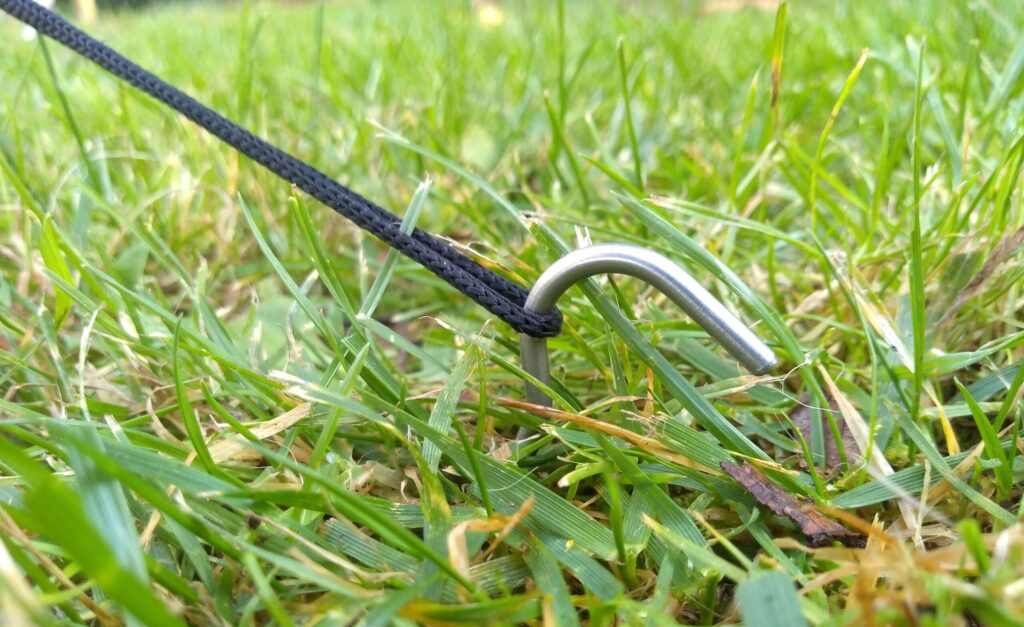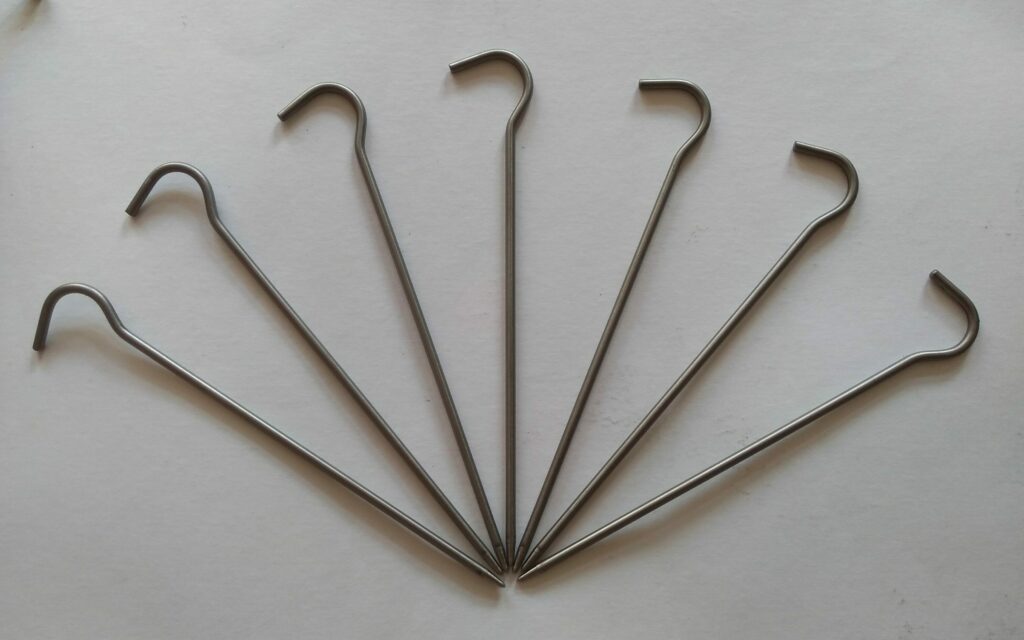 ULTRALIGHT:
5,5 grams per peg (diameter: 3 mm | height: 155 mm)
ULTRASTRONG:
Titanium grade 5 (yup, you can take a rock to hammer it into the ground without bending it)
ULTRACONVENIENT:
Comes in packs of 4, 6 or 8 pegs (great for tarp tents and lightweight hiker tents)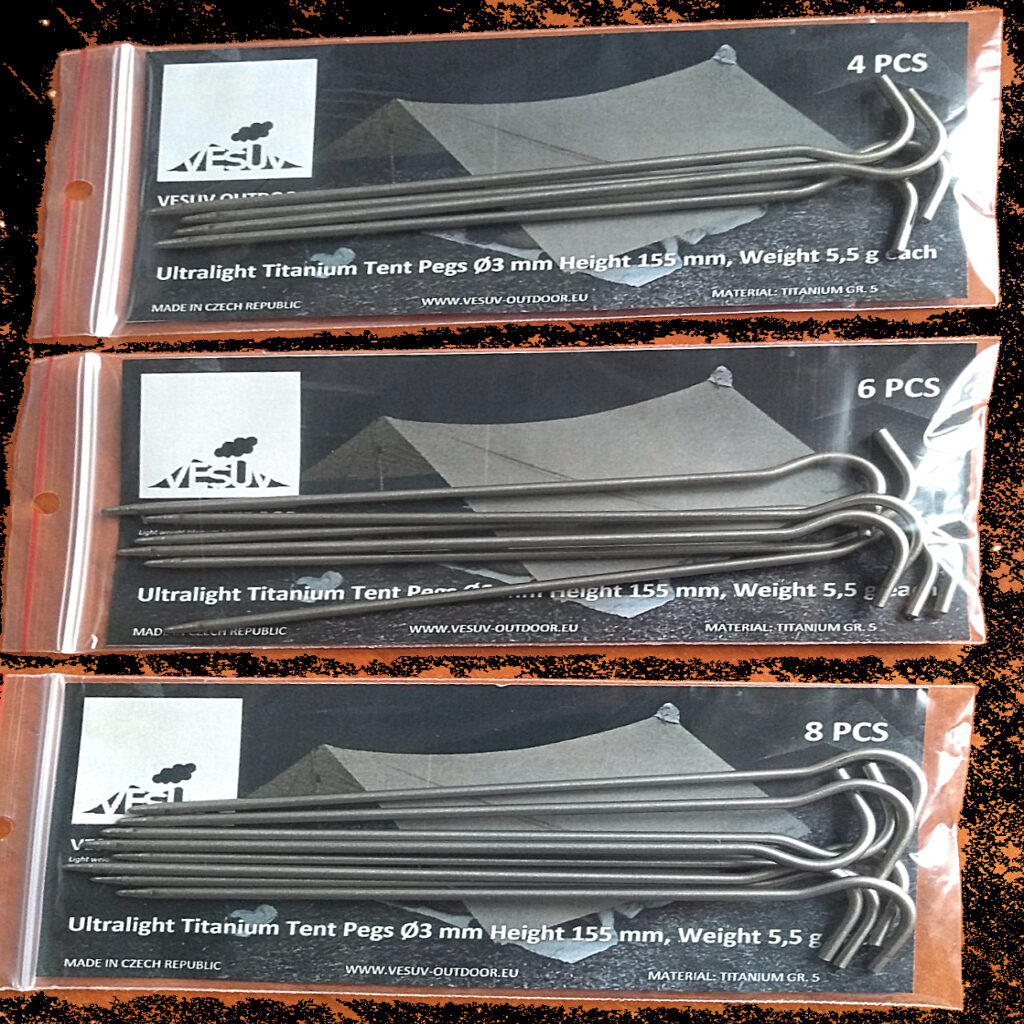 Order these ultralight tent pegs at one of our retailers.